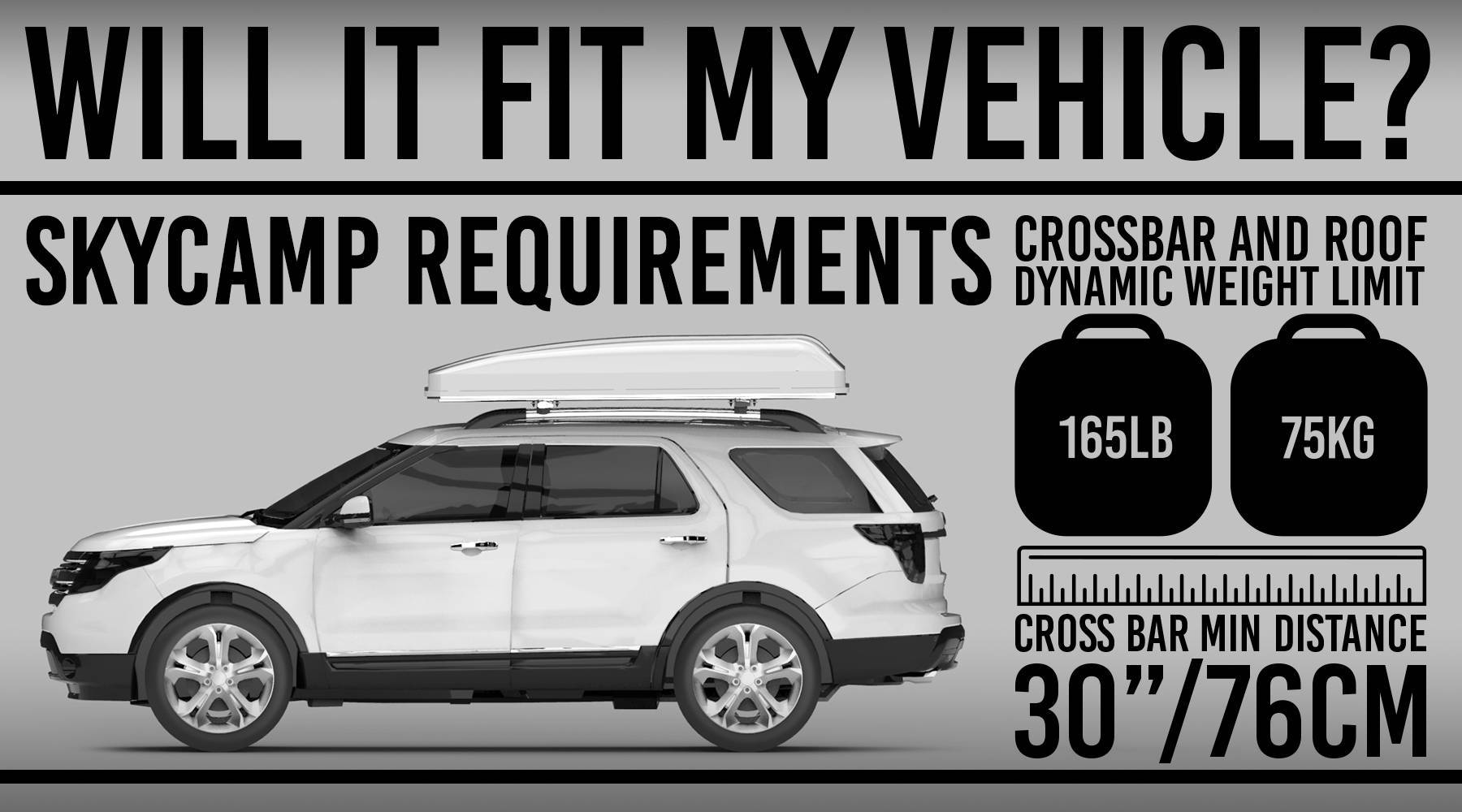 Thanks to our universal mounting system, the Skycamp fits on most vehicles.
It is designed to be mounted on two normal cross bars (not directly on the roof of the car), such as ones from Rhino, Thule, Rola, or any other after-market cross bars (same bars you would attach your bike or Kayak to).
Check your vehicle's manual or contact manufacturer to know your roof's weight limit.

Make sure your roof rack or cross bars have a dynamic weight load of at least 75kg.
If you don't have cross bars or a roof rack yet, the experts at Auto Extra offer a 10% discount to all iKamper WA customers. You can contact Auto Extra at www.autoextra.com.au or email info@autoextra.com.au if you have any questions about which rack is best for your vehicle.
Auto Extra – 15 Frobisher Street Osborne Park WA 6017 – Tel 9201 1888
Have any questions about whether the Skycamp will fit on your vehicle? Please fill out the form for us to help.
Does the Skycamp fit on my car? Click Here.
The Skycamp has two rails underneath the main panel, and it is mounted on your cross bars with adjustable mounting brackets. Check the spacing of the Skycamp's mounting rails below to make sure it fits your rack. The rails are 4.5cm wide